This coming EIHA Pride weekend, the GalxC Cooling Services sponsored Basingstoke Bison will be in National League action against the Tigers and the Knights.
Firstly we welcome table topping Telford Tigers to the Silverdome on Saturday night, face off is 6.30pm where the players will be wearing our one off Pride jerseys.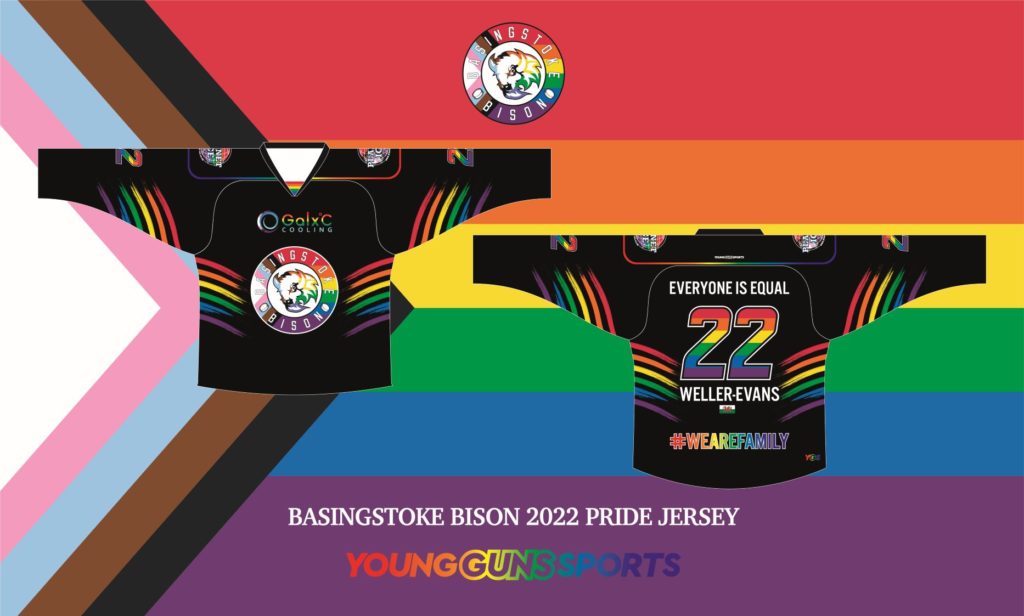 This will be their first visit to Basingstoke this season, the two previous league games between the sides were both won by the home team.
Tigers lead the league standings, they've played 24 games and picked up 37 points as a result of 15 wins in regulation, 3 OT wins, and a solitary OT loss at home to Swindon.
Heading the scoring for our visitors is Scott McKenzie, with 43 points (15+28) from 21 games, followed by the evergreen Jason Silverthorn, who has accrued 34 points (17+17) also from 21 games.
Recently recruited Import forward Valdimir Luka, a former Sheffield Steeldog, has weighed in with 27 points (13+14) from his 12 games.
Sunday, sees the Bison make the long trip north to take on the Leeds Knights, face off at the Elland Road rink is 5.15pm.
Knights currently occupy 5th place in the league, from 25 games they have accumulated
24 points, courtesy of 10 wins in regulation, plus 1 OT win and 2 OT losses.
The recent form guide may well show just 1 win in 5 for them, but as this season has proved, form counts for little come game night.
Certainly any team with the likes of Cole Shudra, Brandon Whistle and Kieron Brown in their line up are always in with a chance. Whistle and Brown are the leagues top scorers, racking up a total of 107 points (53+54) between them, each playing 24 games.
No doubt Bison's Coach, Ashley Tait and the players were disappointed with last weekends results, and along with fans of the Herd will be looking for a return to winning ways, starting on Saturday night, when they will wear the one off Pride Jerseys as part of the EIHA's inaugural Pride week.
As usual the Wall of Sound will be encouraged by DJ Bavy to be Loud, Louder, Loudest.